Vogue India's decision to put the 18-year-old daughter of Bollywood superstar Shah Rukh Khan on their cover has come in for major criticism.
Many have posted angrily on social media that Suhana Khan doesn't deserve the cover because she hasn't achieved anything to warrant being there.
The prestigious Vogue cover is normally reserved for top models, actresses or singers at the peak of their careers.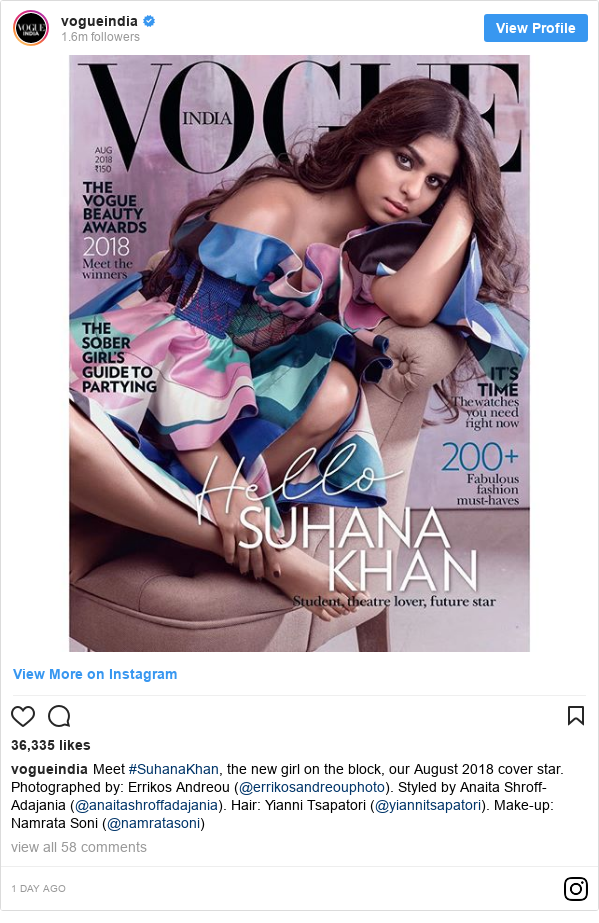 Suhana Khan describes herself as "student, theatre lover, future star".
Her father is known as the King of Bollywood and many have complained nepotism is why she is on the cover.
The fashion shoot was styled by Anaita Shroff Adajania, Vogue's fashion director and long-time friend of Shah Rukh.
It is her first ever photo shoot and interview.
The magazine's Instagram post introduced her as the new girl on the block. It got more than 36, 000 likes.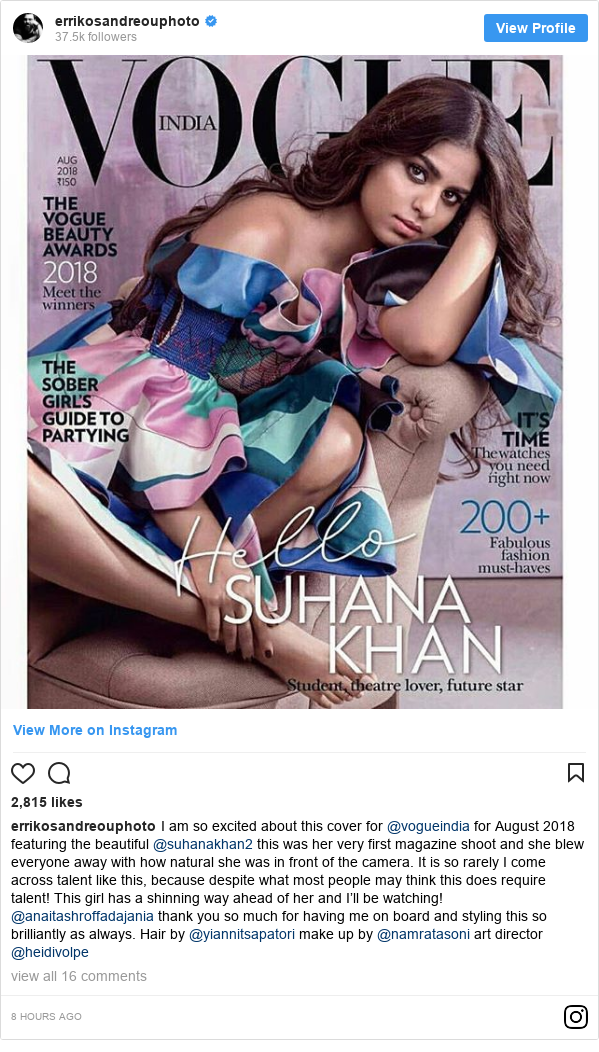 "It's annoying, but I keep telling myself other people have bigger problems."
Shah Rukh unveiled the cover at the Vogue Beauty Awards. Speaking at the awards he said he hoped it would not be seen as entitlement.
"Things went well for me but kids are kids, children are children, and in this changing world sometimes you need the assistance of friends to give them a little more comfort and self belief and self worth so I want to thank Vogue for taking my little daughter and putting her on the cover.
"I hope it is not taken as entitled just because she happens to be Shah Rukh Khan's daughter… Thank you for putting her in a place where the responsibility that you've put on her by putting her on this cover is going to remove some of the entitlement she has because of she happens to be my daughter."